Plantation shutters are a great addition to your home. Their clean, crisp appearance not only adds value to a house, it completely transforms it. As with any product though, you may run into some maintenance issues. Having been in business for over 30 years, we've learned a thing or two about common plantation shutter issues, receiving calls, such as:
"Hello, Naples Shutter? Yes, my slats are floppy. They don't seem to want to stay open!"
And even:
"Yes, hello. I'm afraid the magnets have fallen apart. I didn't even touch them! What happened?"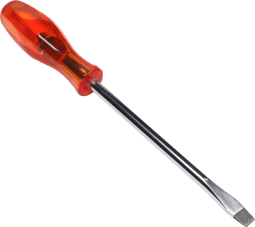 The good thing is that we've also learned all about how to solve these issues. Let's talk about some maintenance issues you may be faced with and how to fix them.
"Help! My shutters won't stay open!"
Over time, the slats, or louvers, as we like to call them in the biz, can get loose, making this one of the most common issues with plantation shutters. The fix is simple and all it requires is a Phillip's head screwdriver. Here's how it works:
Open your plantation shutter and look for a screw on each side of the louver. This is the tension screw.

Take your Phillip's head screwdriver and turn. A ¼ turn to the right tightens the louvers. A ¼ turn to the left loosens the louvers.

Do this to both tension screws and you're all set!
Remember, whether your shutter louvers are too loose or too tight, this is a sure fire way to get them back to how you want them. Just be sure to tighten the screws on both ends.
"My magnets have fallen apart. What do I do?"
Let's face it, we live in Florida, where we get more sunny days than virtually anywhere else in the country! Thus the name "Sunshine State." Although that's not a bad thing, it's not necessarily a good thing for your plantation shutters. Magnets are what hold the shutters in place. Many times the sun can deteriorate the plastic casing on the magnet, causing it to fall apart. No worries! We can solve that problem in no time at all. Here's what you do:
Take a look at the type of magnet that you have, as there are a couple different types.

Give us a call (239-566-8161) and let us know which type of magnet that you have and we'll make sure we have it in stock and how much it will cost.

Stop by and pick them up or we can mail them to you.
Often times, customers will simply remove the magnet from the shutter and bring it into our experts to ensure they are getting the right type of magnet. Replacing is a breeze and you'll be fixed in no time.
"How am I supposed to take care of my new plantation shutters?"
So you're admiring your brand new plantation shutters and realize that you have no idea how to clean and maintain them! Listen up when your helpful installer provides you with detailed information about how to care for your new plantation shutters. But if you were too busy admiring your new additions, don't worry it's simple. Your new shutters can be cleaned with a damp cloth (no chemical cleaners necessary). Just make sure to open the louvers gently and you'll have no problem keeping your shutters beautiful for years to come.
You & Your Plantation Shutters
With just a little maintenance, you're sure to have a great product in your home for years to come. But remember, when small maintenance issues pop up, you've got the tools and know-how to tackle them!