When it comes to choosing window treatments, many choose plantation shutters. Their versatility, clean look and overall functionality make them a popular pick among homeowners, but which type of shutters should you choose?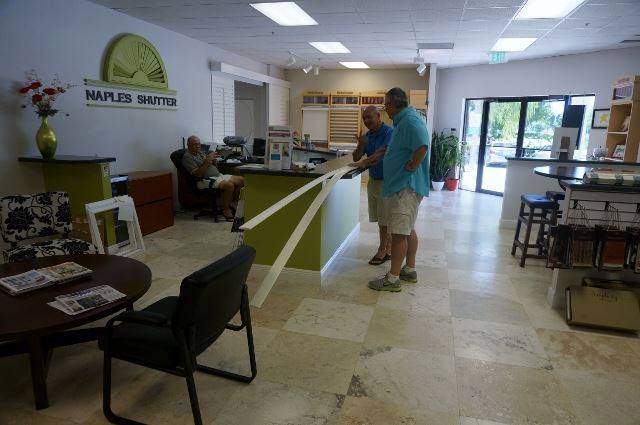 The question is out for review and is most likely dictated by the company with which you're doing business. But we're here to tell you that it's you who decides what's best for your home! Let us shine some light on some of your options.
Types of Plantation Shutters
When it comes to plantation shutters, three types come to mind: wood shutters, poly shutters and PVC. Wood shutters are generally made out of poplar wood (for painted shutters) or basswood (for stained shutters). Both are durable woods that provide a long-lasting, beautiful product.
Poly shutters are composed of a synthetic material, perfect for areas prone to moisture, such as bathrooms or garages. PVC shutters are also great for moisture-ridden places, due to its rigid polyvinyl chloride (PVC) construction.
So what's so great about each of your options? Let's find out!
Wood vs. Poly Plantation Shutters
Professional plantation shutter companies, who are a full manufacturers, will always tell you wood plantation shutters are the best shutters that you can purchase. The little extra that you may pay over the poly shutter option will showcase in the craftsmanship of the shutter and the quality painted finish.
There's no mistake that when you look at a beautiful wood plantation shutter that is painted to the exact color of your choice, the poly option seems to pale in comparison. Now don't get us wrong, poly shutters are extremely useful. We'll tell you why.
Poly and PVC Shutters
Poly shutters are best used in areas of your home that are prone to moisture, such as garages, bathrooms and showers. Poly shutters can also be installed in other areas of the house, but due to their heavier weight (poly shutters are 35% to 40% heavier than wood shutters), they can have a tendency to sag.
PVC shutters should only be used if they are in a shower. PVC shutters will dissolve over a period of time, due to the UV rays melting the plastic components. This is why most customers tend to limit poly and PVC shutters to only the areas that need them, and choose wood shutters throughout the rest of their home.
Know What You're Buying
Be wary of companies that offer poly and PVC shutters as their main products, as more often than not, these companies are just dealers and not true manufacturers. When you are looking at options for plantation shutters ask a couple of questions first, such as:
Are you a true manufacturer of wood plantation shutters?

Do you have your own painting facilities?

Do you offer other choices of window treatments that I may choose from?
Make The Right Choice
In the end, it's completely up to you, but when you take into consideration the craftsmanship, durability and value that you get in wood plantation shutters, it just makes sense to go with the best.