We're only a couple of weeks from the start of hurricane season and forecasters are already making their predictions on what this season will hold. Although the season can always vary from what meteorologists and other weather professionals are predicting, it's always a good idea to prepare for the worst. You never know what Mother Nature will deliver onto our shores, and here at Naples Shutter, we're your authority on all things hurricane-related. From what to expect to how to get prepared, tune in this summer as we take you through hurricane season. Remember, safety is always the number one priority, and it all starts with being prepared early. Here's what to expect for Hurricane Season 2022.
Early Predictions of Hurricane Season 2022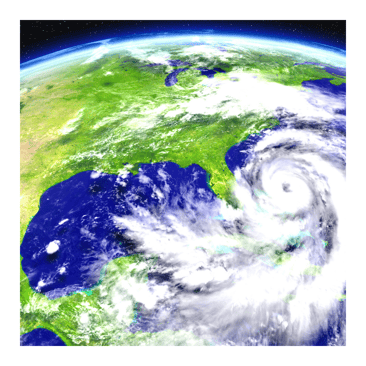 The past few years have held a number of named storms for those impacted by the Atlantic Hurricane Season, which runs from June 1st until November 30th. Above-average predictions have plagued these areas, Southwest Florida included, for the last six years and it seems as though 2022 is no different. This is said to be the seventh above-average hurricane season, which means that it's time to get prepared for storms of varying degrees.
According to professionals at Colorado State University, 19 named tropical storms are predicted for 2022, as well as 9 hurricanes and 4 major hurricanes. Typically, hurricane season averages about 14 named storms, but CSU's predictions are calling for quite a few more than this, meaning that once again, we may be battling a few more storms than usual. Although this is bound to change as we make our way further into hurricane season, it's important to stay up to date on the latest advancements when it comes to what to expect.
How Do You Predict a Hurricane?
There are a number of factors that can influence the severity of each hurricane season. Typically, data is reviewed from the last 40 years, evaluating various factors that can contribute to the formation of hurricanes and other storms. These factors include:
Sea temperatures
Sea pressure levels
Vertical wind shear levels
Unique factors, such as El Nino
These are the key elements that go into the prediction of hurricane season; however, remember this can all change as the months go by and conditions change.
Preparing for Hurricane Season 2022
If you've followed us for a while, you know how seriously we take hurricane season, and there's no better way to handle a storm than being prepared to the fullest. This means outfitting your home with the very best hurricane protection on the market, and our go-to choice here is AstroGuard Hurricane Fabric. This resin-coated hybrid fabric is 40% stronger than polypropylene, easier to deploy and more affordable than many other forms of hurricane protection on the market. You'll also want to be sure to get your hurricane kit ready, filled with non-perishable foods, extra batteries, first aid supplies, flashlights and other necessities, along with gas for your generator. By being prepared early, you won't have to worry about trying to find all of these items when a storm is on its way.
As we continue to make our way closer to Hurricane Season 2022, we'll be sure to keep you updated on what to expect. Remember, don't wait until a storm is on its way to start thinking about hurricane protection. You want to be sure that your home is adequately protected by proper hurricane products, so that if a storm is approaching, you and your family can remain safe and secure.