Hurricane Season 2021 is quickly approaching and if you're a Southwest Florida resident, you know that it's officially crunch time. Prepping your hurricane kits, inspecting your hurricane protection and having a plan in place will help you stay ahead of the game if a storm heads our way this year. Every season is different and each year, meteorologists make predictions about how active the upcoming season will be, helping to prepare those affected as best as possible. Not only will you want to get prepared as early as you can, you also want to be sure that your home is outfitted with proper hurricane protection. Don't wait until a storm is on its way to start thinking about hurricane preparedness. It's go time.
Here is what to expect for Hurricane Season 2021.
Types of Storms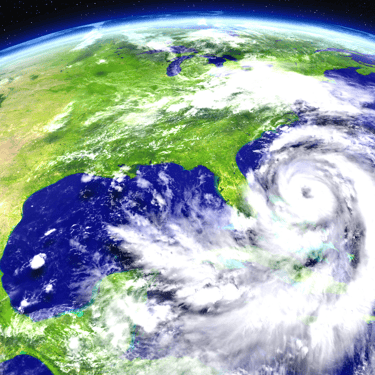 During the Atlantic Hurricane Season, a number of different storms can make their way onto our shores anytime between June 1st and November 30th. From tropical depressions and tropical storms to more severe hurricanes, you can expect to be on the look-out for various watches and warnings throughout this time period. Hurricanes are rated according to categories, with Category 1 being the least devastating and Category 5 being the most severe with the most catastrophic damage. It's important to be aware of what each storm entails, so that you're able to protect your home and evacuate if needed.
Hurricane Season 2021 Predictions
If you thought that we were going to catch a break this year, think again. Weather professionals across the globe are predicting a dangerously active hurricane season with above-average probability that multiple hurricanes will make landfall over the course of the season. Although last year's hurricane season was a highly active one as well, this year proves to be even more so with the following predictions:
14 named storms

7 hurricanes

3 major hurricanes
As the weather warms up and increases the temperature of the water, the chances of a storm developing increase as well. That's why we have a tendency to see more activity toward the later months of hurricane season. Now more than ever, we urge Southwest Florida residents to get prepared, because once a storm is on its way, there's no time to waste. Grocery stores and gas stations are wiped out and it's too late to order proper hurricane protection, and when a storm's arrival is imminent, the last thing you want is to be ill-prepared.
How to Get Prepared
The good news is that you can still get prepared. Be sure to stock up on all necessary supplies, like canned food, extra water, batteries, gas and first aid supplies, and don't forget to know your evacuation route, if needed. And most importantly, if your home isn't already outfitted with adequate hurricane protection or if you want to upgrade to something stronger, partner with a reputable company to help you protect your home against the uncertainties that lie ahead.
If you're new to the area or you're not yet prepped for hurricane season, now is the time to get started. We can't emphasize how important it is to get prepared early, so that if and when a dangerous storm arrives, you have the peace of mind you need knowing that you, your family and your belongings are safely secured. As we continue to monitor Hurricane Season 2021, we'll be sure to keep you updated on all the latest developments, so that as a community, we can stay as safe as possible.