Weather patterns are becoming more unpredictable by the day, so what's a Floridian to do now that hurricane season is here? Here's what the experts say you should expect and how you can take measures to protect yourself and your home.
What Is the Hurricane Forecast for 2023?
Forecasters from the National Oceanic and Atmospheric Administration (NOAA) and the Climate Prediction Center have some solid predictions in place. According to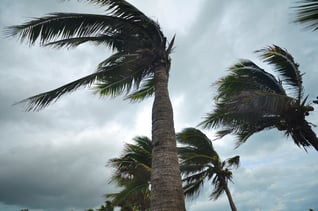 them, there's a relatively high chance that 2023 is shaping up to be an average year for hurricanes. That sort of outlook promises the following:
Between five to nine total hurricanes
Twelve to seventeen named storms due to their intensities
One to four hurricanes that could have wind speeds of 111 mph or higher
There's a big difference, however, between one and four Atlantic hurricanes with such devastating winds. It only takes one of them to make landfall for entire communities to be leveled, so if you're a homeowner in the Naples area, it's important that you prepare for the worst (while hoping for the best). Since most hurricane activity usually occurs between mid-August and October, now is the best time to get your home ready.
What the Numbers Actually Say
It's true that the NOAA's numbers represent a "near-normal" hurricane season, but they aren't far from straying into above or below-normal categories. In fact, the outlook says that there's a 40% chance of a near-normal season, which means there's still a nearly one-in-three chance that the Atlantic could have a below or above-normal hurricane season.
Forecasts like these are why it's so vital to have hurricane protection in place at all times. Things change extremely quickly when it comes to dangerous weather like hurricanes, so it's smart not to rely solely on the analysis but also to take steps to hurricane-proof your home before it hits.
What About El Niño?
If you search "what is the hurricane forecast for 2023" online, you'll probably see a lot of talk about El Niño, a phenomenon that occurs when the ocean water warms up in the central and eastern Pacific Ocean.
Interestingly, despite its location, El Niño impacts hurricane season and Florida's weather quite significantly, as it can actually stop or slow Atlantic hurricane activity altogether. Nevertheless, a rapidly changing climate can spell fast, unexpected changes, and El Niño is known for causing some unique weather patterns that can develop into severe storms.
The Fine Print
It's worth noting that the NOAA's predictions are for all hurricane activity, not just those that make landfall. It would help if you also prepared by checking the NOAA's Climate Prediction Center during hurricane season for more accurate updates throughout the next few months.
Be Ready for Anything With Hurricane Protection From Naples Shutter
Only one thing is guaranteed during every Florida hurricane season: Naples Shutter has your back. We carry some of the most high-quality and state-of-the-art hurricane protection solutions, and have a dedicated hurricane division. Add us to your list for hurricane prep this season, and contact Naples Shutter today for more information.