Being able to entertain and relax on your lanai is just one of the many benefits of living in Southwest Florida. You've got the perfect patio furniture, a nice pool, big shiny grill, maybe an outdoor T.V. But what about a window treatment that fits the look and feel of your house? Keep in mind that Florida summers can be brutal, which is why it's important when deciding which type of window treatment you want for your patio or sliding-glass door. With the heat coming in, you also want to save your cash flow from going out. Here are some of the top window treatments for lanais that will wow you and your guests.
Indoor/Outdoor Aluminum Plantation Shutters
The indoor/outdoor aluminum plantation shutter is a beautiful and low maintenance window treatment for your lanai. With a wood-look stain or paint color, these shutters also have a wide range of movement to fit your home and your family's needs. You can open or close the louvers completely to allow for cleaning, privacy or taking in the scenic view. Other benefits of the indoor/outdoor aluminum shutter are:
Durable
Weather-resistant
Adjustable
Multiple configurations
Maintenance free
These indoor/outdoor aluminum plantation shutters will give your home a unique yet functional look.
Roller Shades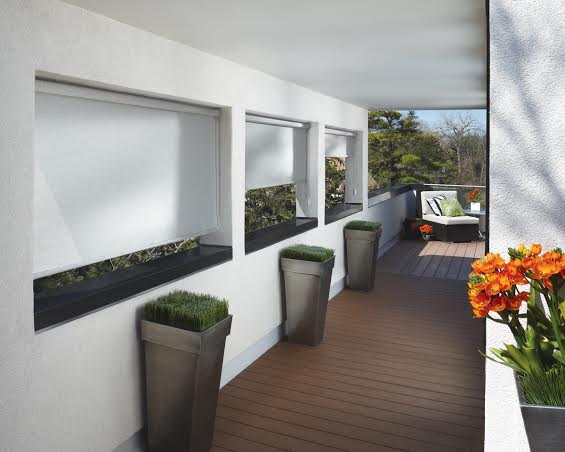 Roller shades are a popular choice among other window treatments because of their unique features. These shades are not only easy to customize but they are also great for filtering out sunlight and reducing harmful UV rays which is crucial during the summer time. Roller shades offer many options for you to choose from and come with great perks:
There are hundreds of fabrics to choose from.
Motorization is available.
You get to decide your choice of sheerness.
Filter out UV rays all while protecting yourself, your furniture and your flooring.
Roller shades are customizable to your wants and needs. During the summer blocking out UV rays is an important factor for some. If you want to decrease your sun exposure yet complete the look of your home's décor, roller shades might be something you want to consider.
Cellular Shades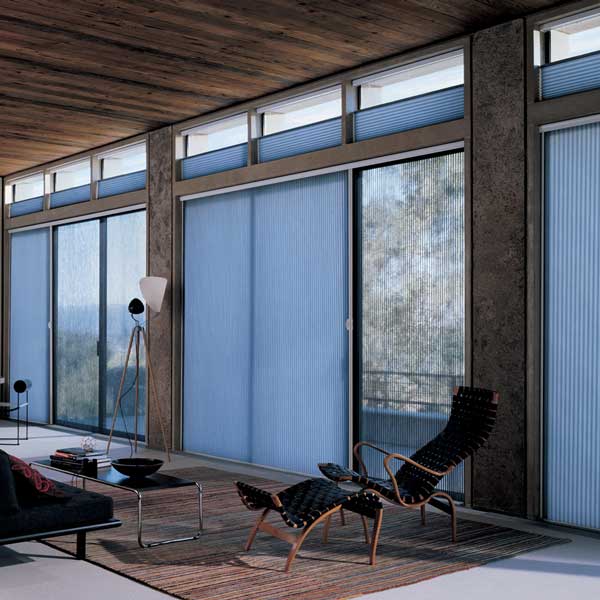 Cellular shades have a honeycomb design which provides increased energy efficiency. These shades are easy on the wallet and also provide heat reduction and never-ending design choices. Cellular shades are also a low maintenance shade that is lightweight and easy to operate. With horizontal and vertical options you can also choose the sheerness and fabric type.
Cellular shades are a popular shade. Since they are easy to open and close and provide great benefits such as increased heat reduction throughout the house, you want to get your hands on these shades before the summer!
Summer is quickly approaching so start thinking about the type of window treatment you might want for your lanai. These shades and shutters mentioned today offer you the privacy, light control and energy savings that you would want in your home. Trying to decide which type of window treatment to choose for your lanai? The team at Naples Shutter is here to help. Give us a call at (239) 566-8161 or visit www.naplesshutter.com to learn more.