Imagine a window treatment that not only complements the space, but is also energy efficient and durable. Window treatments have a big job to do in our homes. They add an element of beauty to a room, while also providing functionality, such as privacy and energy savings to the home. There's no doubt about it…you can't go without window treatments on your windows, so why not choose a product that does it all? Our product spotlight is focusing on one of our favorite shades from Hunter Douglas, the Duette Honeycomb Shade.
What is the Duette Honeycomb Shade?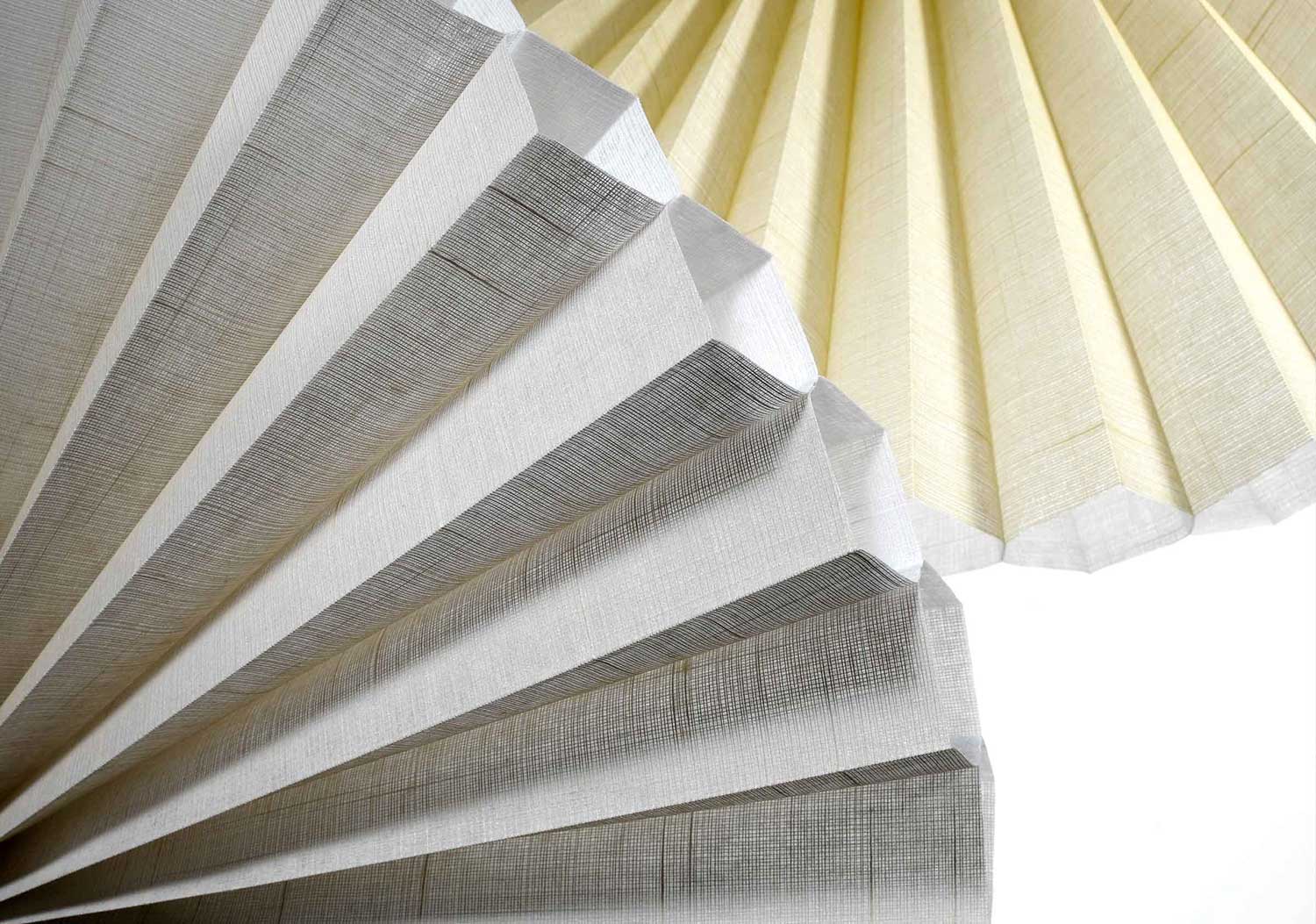 The Duette Honeycomb Shade is the original cellular shade, paving the way for those created after it with its innovative design and highly evolved energy efficiency. Before we touch on why honeycomb shades are so fantastic, just what does honeycomb mean? Honeycomb shades are called this, because of tiny pockets designed to trap air and provide better insulation for the home. They create a honeycomb look, thus the meaning behind their name.
The Benefits of Duette Honeycomb Shades
These special shades offer a wide array of benefits. Not only do they add a timeless look to the space, they're also extremely energy conscious, no matter if you live in a warm or a cool climate. Approximately half of a home's heating and cooling energy escapes through your windows. Through the specially-designed air pockets, your home stays cooler in the summer and warmer in the winter, thus alleviating you of a hefty electric bill. Duette Honeycomb Shades also come in a variety of options. Let's talk about those next.
Duette Honeycomb Shade Options
Available in many colors, textures and patterns, Duette Honeycomb Shades are a versatile choice for many homeowners. Choose a color or pattern to provide an accent to a space or blend in naturally with a neutral tone. No matter what look you desire, there's an option for you. Not only can you enhance your home's interior with Duette Honeycomb Shades, you can also rest assured that you'll have enough privacy and insulation in the space.
Duette Honeycomb Shades are also very versatile, as they are offered in horizontal and vertical options, depending on the type of window you are covering. Options to open from the top and bottom are also available, and there are a multitude of light filtering options available, ranging from sheer to opaque. Ensure that you have privacy when you need it and light when you want it with Duette Honeycomb Shades.
Motorization Options
Being able to open and close your shades at the touch of a button is one of the biggest perks of window treatment motorization. Through Hunter Douglas' PowerView® Motorization, operation of your window treatments is simple and can be done through your smartphone, tablet or remote. You can even schedule your shades to open and close at certain points of the day. Need your shades to open at sunrise? It's simple with PowerView® Motorization.
Duette Honeycomb Shades & Your Home
We understand that every homeowner is unique. That's why it's important to take a look at your options when it comes to choosing your home's window treatments. We love the simplicity, customization options and benefits of the Duette Honeycomb Shades, and that's why we recommend them to our clients. To recap, Duette Honeycomb Shades:
Are extremely energy efficient.
Are available in a variety of colors, textures, patterns and operating styles.
Can be motorized and operated with a touch of a button.
Have a variety of light filtering options.
If you need assistance in choosing the best window treatments for your home, our experts are ready to help! Call (239) 566-8161 or visit www.naplesshutter.com to learn more!