In just a few days, Hurricane Season 2021 will officially make its debut, and if you've listened to any of the many weather predictions, we're in for an above-average season. Not only can we expect a number of named storms, there are bound to be updates throughout the season as the water temperatures heat up. This means one thing...you need to get prepared...NOW! Whether you already have your hurricane protection, you're interested in upgrading or you have no idea where to even begin, let us help you with some of the common products and how they stack up against each other. In our latest product showdown, we're pinning AstroGuard Hurricane Fabric against some of the other top options to see what product performs best during inclement weather.
When it comes to AstroGuard vs. the other guys...which is right for your home?
Hurricane Protection Options
Before we delve in, let's discuss your options when it comes to hurricane protection. There are many forms of protection available, but not all are best suited to protect you and your family during a storm. Some of the common hurricane protection products that Southwest Florida homeowners use, besides AstroGuard include:
Accordion shutters

Rolldown shutters

Impact glass

Plywood

Metal panels
First and foremost, we're not even going to compare a product like AstroGuard against plywood and metal panels. Plywood, especially, is NOT a hurricane protection product and should NEVER be used to protect your home during a storm. Metal panels are also terrible choices for hurricane protection, due to their difficulty with installation and the time and manpower it takes to do so. That being said, let's get started.
Durability & Performance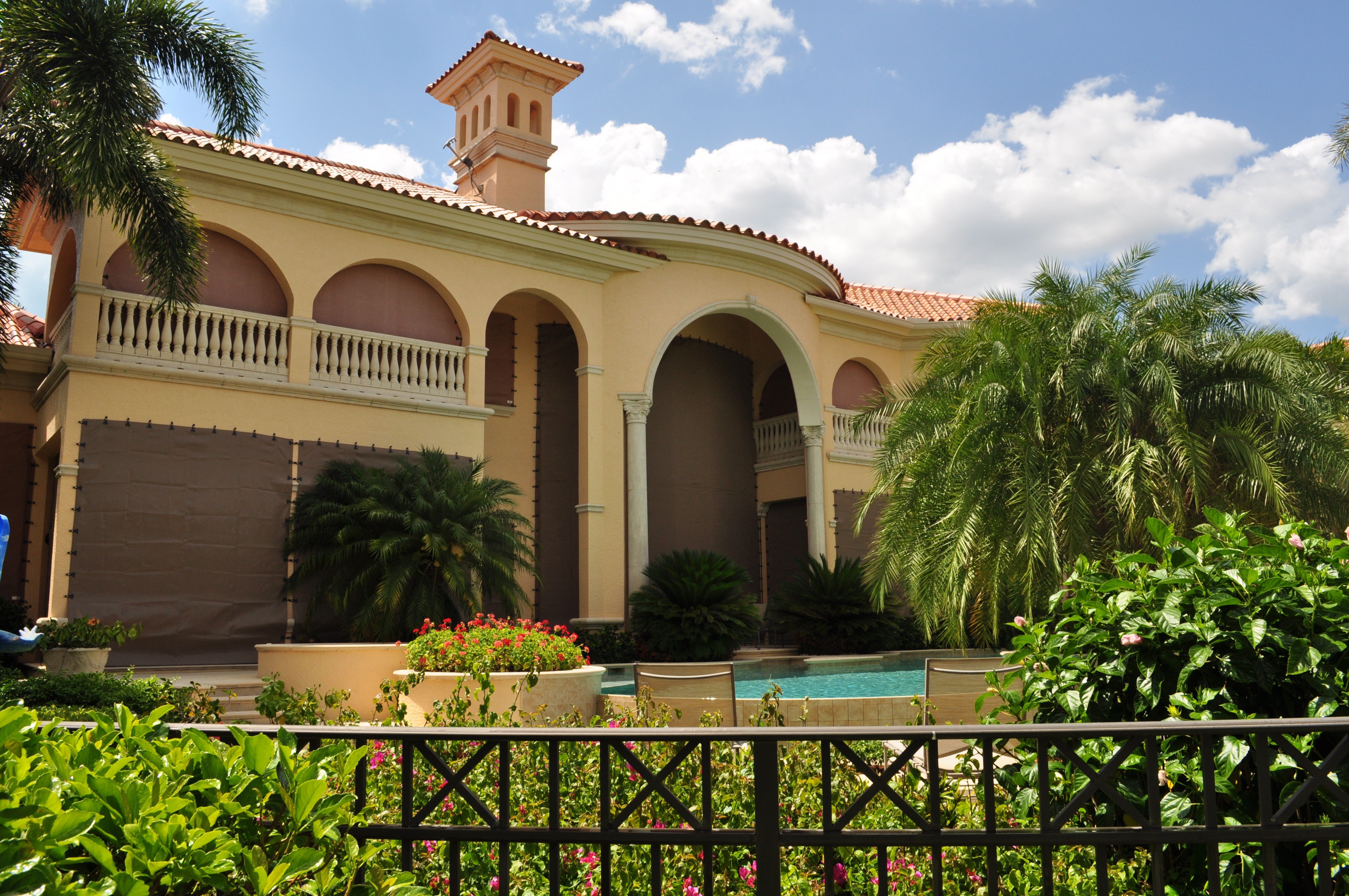 Your hurricane protection acts as the first line of defense during a storm, so it needs to be durable. AstroGuard blocks 99% of wind and rain and has been Category 5 wind load tested, meaning that it's one of the strongest forms of hurricane protection available. Remember, anything can become a projectile during high winds, and you want a product that won't falter when your neighbor's lawn chair comes hurtling at your windows. Although accordion and rolldowns do a good job of protecting your home as well, AstroGuard is more durable and comes with more perks.
Affordability & Deployment
When you're preparing for a hurricane, the last thing you want to do is waste time. AstroGuard is lightweight and easy to deploy, which means that once you install it on your home, you are free to move on to other tasks. Accordion and rolldown shutters are already installed on the home, which makes deploying them easy. However, not everyone wants to see shutter tracks on their home all year long and many don't like the cave-like feeling they bring when deployed. As far as price, AstroGuard is by far the most affordable with impact glass being among the most expensive forms of protection available. And if your impact glass panels break, there may be a hefty price to repair them.
AstroGuard vs. Other Hurricane Protection
There are really only a handful of viable options when it comes to hurricane protection. If you don't want the look of accordion or rolldown shutters on your home all the time and you don't want to worry about the expenses of impact glass adding up, AstroGuard may be perfect for you. When a storm is on its way, you need to be as prepared as possible with the best of the best on the market, and no other product performs quite like AstroGuard Hurricane Fabric.