The air is getting crisp and the leaves are changing to beautiful golden yellows, oranges and reds. Fall is here and the time has come to savor the season. Well, all of us here in Southwest Florida can dream. Even though our fall season consists of 90-degree temps, blistering sun and still a good bit of rain, it's still a time to make some much-needed home improvements before the holidays sweep us away into a flurry of shopping, baking and holiday parties. Let's take some tips from the experts on some home improvement ideas for fall.
Check Your Roof & Gutters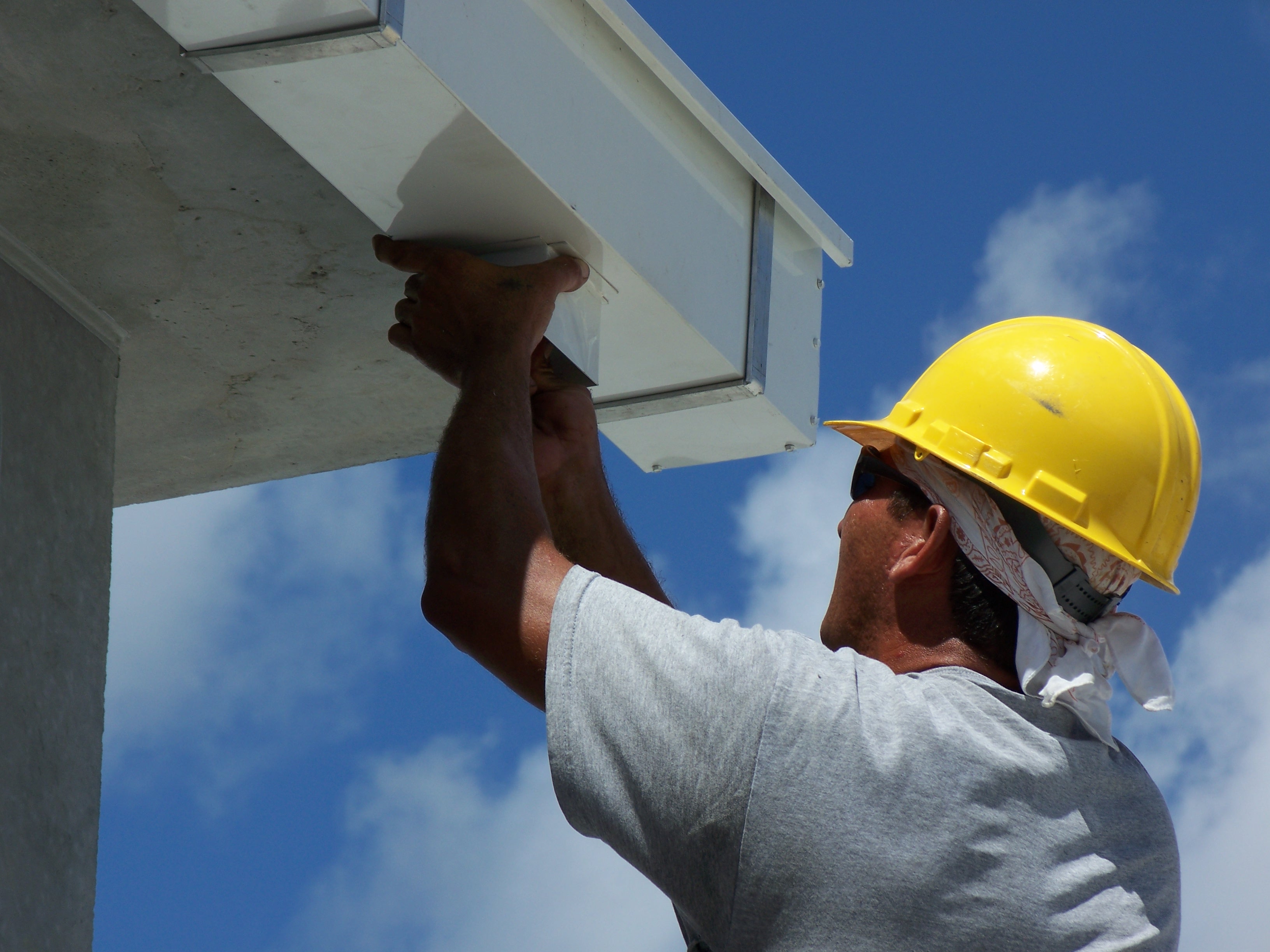 There's no doubt that we've had a rough summer. With all of the debris from the storm, like leaves, twigs and other miscellaneous items, now is a good idea to clean out your gutters. Since we're going into more of a dry season soon, chances are your gutters will stay clean for a while, since there won't be so much stuff blowing about. The same goes for your roof. Since we've just weathered quite a storm, it's a good idea to take care of any issues now. Check for cracks and faults in the roof, and get any problems fixed as soon as possible. Your roof is your protection during any inclement weather. Ensuring that it is strong can make a huge difference when a storm is passing through.
Caulk Your Windows
The sun can wreak havoc on just about any facet of your home, especially your windows. Now that the temperature should be declining slightly, it's a good idea to re-caulk your windows. Oftentimes, caulk can get broken down with the intense heat of the sun, leading to air escaping through the cracks. This not only makes your windows less secure, it also makes your air conditioning work even harder to keep your home cool.
Seal Your Driveway
Another part of the home that can take a beating by the sun is your driveway. All of the rain we've gotten over the summer months can erode your driveway, causing cracks and other faults. Since we're going into the dry winter months soon, it's a good idea to re-seal your driveway to prevent more erosion from occurring. Repair any cracks and imperfections that you see and seal with a commercial sealer to extend the lifespan of your driveway.
Clean Your Windows & Check Your Window Treatments
The holidays will be here before you know it! Now is a good time to clean your windows and window treatments. Weekly maintenance is key for window treatments, like plantation shutters; however, many blinds, sheers and drapery treatments will need to be dry cleaned or laundered. It's important to know how to clean these items to prevent unwanted damage. It's also a good idea to check the magnets on your plantation shutters as many of these pieces are plastic and can be damaged from the sun's harmful rays. This is natural wear and tear. You can find replacement magnets at your local plantation shutter manufacturer.
Fall is almost upon us! Taking care of your home is an important responsibility and can help prevent unwanted damage and reduce safety concerns as well. Remember the following tips to ensure that your home stays safe:
Clean your gutters and make necessary roof repairs
Caulk your windows to maintain window integrity
Seal your driveway to protect against erosion
Clean your window treatments before holiday guests arrive
Take the time to make some minor home improvements now, so that you can enjoy your guests once the holiday season arrives.