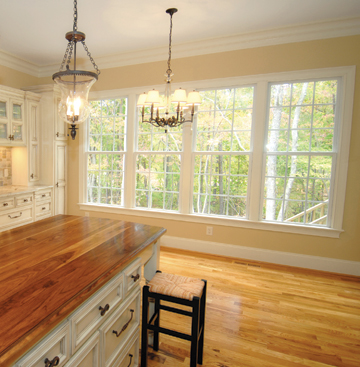 The other day I was talking to Bill Earls, a top real estate professional in Naples, and he said I should be extremely busy at Naples Shutter with all the new building going on. I told Bill that we are busier but, with all the new building going on, builders are limiting the options for new clients and installing 2" faux wood blinds on the windows instead of plantation shutters. Bill said if people would step back and upgrade to plantation shutters over blinds they would benefit from the beauty of the shutters every day and recoup the upgrade cost when they sell their home in the future.
Mr. Earls' point is to make your home the way you want it, not what the builder is telling you to do. I can't tell you how many clients we get that are so excited to get their plantation shutters for their window treatments and how they wished they would have purchased them at the time they built their home.
Paying attention to details is important when you are buying a new home and window treatments can put the finishing touch on any room or home. It's amazing how many $250,000 to $3,000,000 new homes don't pay attention to details and purchase low cost window treatments that don't complement their home at all. When you take a look at the difference in price of your options and weigh that into having a home that makes a statement, it's an easy option to upgrade to plantation shutters or nicer shades. For the little amount of money to upgrade you will be pleased every day when you look around and see new plantation shutters. It really is an easy choice: happy today and happy later.