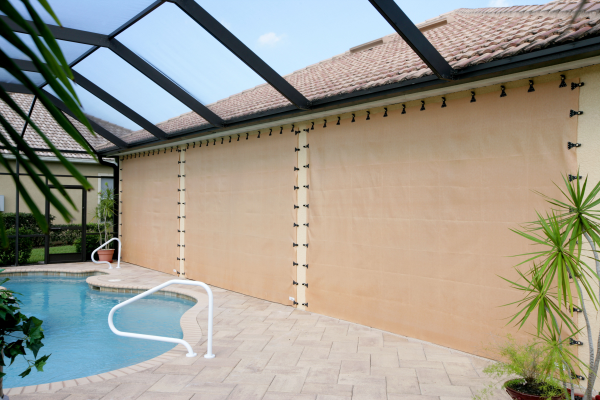 So you've done everything right. You live in a hurricane zone. You thoroughly researched all of your hurricane protection options, and purchased AstroGuard Hurricane Fabric from Naples Shutter. You're feeling pretty good.
But now a storm is approaching, the TV weather people are giddy with excitement, and you begin to feel nervous about putting AstroGuard on your house for the first time. Relax, here's a guide to help you get the job done quickly and efficiently.
First let's clear up some industry jargon. There's a difference between "installing" AstroGuard and "deploying" AstroGuard.
Installing: Placing the anchors around your windows and doors by using a power drill. This sets the anchors permanently in place and only happens once.
Deploying: The act of putting AstroGuard hurricane fabric over your windows and doors at storm time and fastening it with screws into the anchors.
This article deals with deploying. For information on how to install AstroGuard for the first time, see this
helpful video
.
Step 1: Gather the Necessary Tools
You will need a cordless screwdriver, a stepladder, and a can of compressed air (optional)—like the kind used to clean your computer keyboard.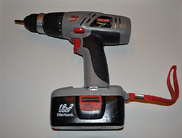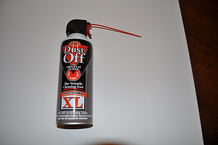 Step 2: Lay Out the AstroGuard Pieces
Use the diagram provided at the time of purchase and lay out the pieces for your windows, doors and lanai openings. The label always goes in the lower right-hand corner and should be visible from outside the house. Begin at your front door and work clockwise around your house.
Step 3: Remove the Screws
Using a cordless screwdriver, remove the screws from the anchors around the first window. You should only work with one opening at a time.
Step 4: Attach the AstroGuard
You may need to blow the dust out of the wall anchor with the canned air. Then, attach the top corners of the AstroGuard hurricane fabric first. Attach the screws BY HAND ONLY until all screws are in place. Attach the rest of the screws along the top and/or sides and tighten with the cordless screwdriver. Set torque to a low setting to avoid stripping the screws. DO NOT OVERTIGHTEN!
Step 5: Repeat Steps 3 & 4 for Each Opening
Step 6: Leave an Exit Point
Make sure you know your exit point for the home (point of egress) and leave this open until the storm arrives. This way you have a way to enter and exit the home. When the storm arrives, secure the point of egress.
Step 7: Have an Emergency Plan
Make sure your family has an emergency plan and a minimum of three days' worth of food and water on hand. Also…
Never use a generator indoors.

Candles start fires, flashlights don't.

Fill bathtubs for a supply of clean water.

Do not go outside during a storm to look around. According to the National Hurricane Center, "debris, such as signs, roofing material, siding and small items left outside become flying missiles during hurricanes."

Wait until the National Hurricane Center says all danger has passed before going outside or removing your hurricane protection.
Naples Shutter offers a complete array of hurricane protection products including AstroGuard hurricane fabric, impact windows and doors, accordion and roll-down shutters, and more. We are also a plantation shutter manufacturer with a 20,000 sq. ft. facility in Naples, Florida, and offer a wide variety of blinds, shades, custom drapery and soft treatments and more. Call us today to see how we can help complete your window project.