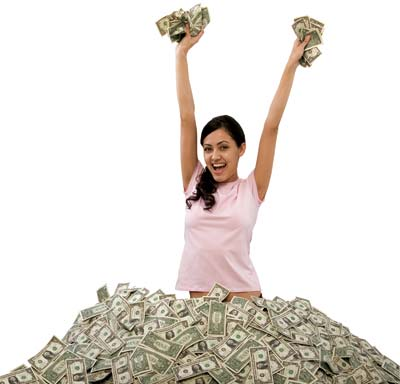 As I was vacationing in the Florida Keys last week, I was reminded of those naughty hurricanes Donna, Betsy, Andrew, Frances, Jeanne and Wilma and the absolute need to armor your house against them. I was also reminded of the need to save money as I watched my wife return from shopping with bags upon bags of souvenir t-shirts, pirate-head coconuts, gourmet groceries, scented candles, and giant seahorses made out of driftwood. We know that hurricane shutters protect your most prized possession-your home-but they can also save you money by reducing your homeowner's insurance rates. How? It's as easy as 1, 2, 3.
1: Choose Your Hurricane Protection
There are many types of hurricane shutters on the market today, but hurricane fabric shutters like AstroGuard are blowing away the competition with our clients looking for a low-cost option. Hurricane fabric is strong, affordable and easy to deploy. It's great for folks who want to enclose their entire lanai, porch or garage. For those clients who want the ultimate no-hassle solution, impact windows and doors are the answer. And, we still have quite a bit of demand for roll-down hurricane shutters, accordion hurricane shutters, and clear hurricane panels. Personally, I installed AstroGuard hurricane fabric shutters on my house and think they give you the most bang for your buck.
2: Schedule a Wind Mitigation Inspection
After your hurricane shutters are installed, schedule a "Wind Mitigation Inspection" with a certified Home Inspector. To find an inspector in your area, either Google "Home Inspectors" for your city, or email me and I'll set you up with some A+ guys in the Southwest Florida area. The inspection will take about an hour and the inspector will fill out a form called the "Uniform Mitigation Verification Inspection Form." Catchy name, right?
3: Notify Your Insurance Company
All that's left to do is send the form to your insurance company. Insurance Companies know that if you have Miami/Dade or Florida Building Code approved products you are less likely to have damages to your home--up to 40%. The problem is that insurance companies like the higher premiums for revenue but not the payout when a storm does hit (and it will). Since 2002 new homes built in Florida are required to have storm protection. Insurance companies know this but will not give you a discount without having it inspected by a State Licensed Mitigator who performs the same task that our local county and city permitting office performs. I personally received a 33% discount on my insurance premium only after I had a mitigation completed on my home.
So if you plan on putting hurricane shutters on your home, know that once it's installed call a state mitigation company and have your home inspected. Your insurance discount may not be as large as 33% but it may let you keep a little more money in your pocket.