As you tune into any weather update this time of the year, chances are you'll be hearing quite a bit about hurricanes. Devastation, loss and catastrophic damage normally accompany a hurricane, and during the warm summer months, they tend to run rampant in certain parts of the globe. Now, we may only think of Hurricane Season occurring in the Atlantic Ocean; however, Pacific hurricanes also occur, and are much like their Atlantic counterparts. So, when it comes to Atlantic vs. Pacific hurricanes, what's the difference?

What is an Atlantic Hurricane?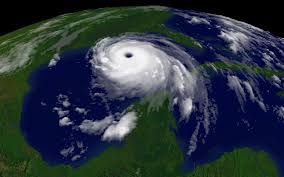 First, let's discuss the Atlantic Hurricane Season. The Season officially starts on June 1st and ends on November 30th. Hurricanes are technically tropical cyclones, which form due to warm, moist air temperatures near the Equator, which means that the warmer and wetter the climate, the better the chance of a hurricane of some type forming. Peak of Hurricane Season tends to be in the mid-summer when temperatures are at their highest. The warm water in the Atlantic mixes with the warm air and what you've got is a tropical cyclone, which builds up strength as it clears its path of destruction. Cities most vulnerable to Atlantic hurricanes include:
Miami, FL
Tampa, FL
Key West, FL
New Orleans, LA
These cities are named the most vulnerable, due to their coastal location and common hurricane paths. An average of ten named storms occur each Atlantic Hurricane Season, ranging from tropical depressions to most dangerous storm systems.
What is a Pacific Hurricane?
You may not hear much about Pacific hurricanes, but that's mainly due to the fact that they don't tend to make landfall on the West Coast of the United States. This is due to the fact that the waters near California, Oregon and Washington don't reach optimal temperatures for hurricanes to occur. Remember, hurricanes need warm, moist air to form. The water temperature near our West Coast tends to be under 75 degrees, on average, and hurricanes need warmer water to thrive. Pacific hurricanes are mature tropical cyclones that develop in the eastern and central portions of the Pacific Ocean, with the western Pacific being the most active. The Philippines has been more vulnerable in recent years with over 20 tropical storms and typhoons occurring since 2010.
The Pacific Hurricane Season differs slightly from the Atlantic Hurricane Season in a few small ways. Firstly, the Season starts on May 15th and ends on November 30th. The terminology is also slightly different. Hurricanes that occur in the North Pacific are called typhoons, while those that occur in the Indian and South Pacific Oceans are called cyclones.
Preparing for Hurricane Season
No matter where you live, if you're in a city that is susceptible to hurricanes, it's important to get educated about the various storm systems and how to prepare for them. Having a hurricane kit at the ready with items, such as non-perishable foods, water, flashlights, batteries, gas and first aid items is imperative, and mapping out a clear evacuation plan is crucial. Some Hurricane Seasons will be quieter than others, but no matter what, you need to be prepared if one of these devastating storms makes landfall near you.
No matter what you call these ruthless storms, one fact remains. The safety of you and your family should be priority and adequate preparation is key. Know your evacuation route and evacuate if you're required to, have all of your essentials organized and easily available and always protect your home with proper hurricane protection.
The experts at Naples Shutter have been outfitting homes with hurricane protection for over 35 years. Contact our team today to get started on your home's protection. Call (239) 566-8161 or visit www.naplesshutter.com today.