New homes and remodels in Southwest Florida are at an all time high. Great news for builders and subcontractors, right? Kind of… The great thing about the increasing housing market is that it's having a huge effect on the labor force. What's not so great is that this increase is causing major delays on nearly every project in town!
Delays, shortage of both material and labor are being seen more and more each day. This is why we urge our clients to get their plantation shutters and blinds ordered early, so they're not suffering without window coverings. Here are our tips for making sure you're not left exposed in your new home.
Think Seasonal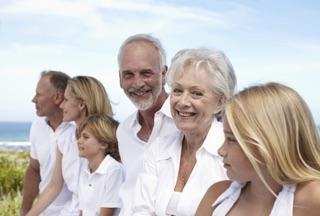 Naples is a seasonal town with many people visiting for just part of the year. You can always tell when season has officially begun by the increased traffic on the roads and increased wait time anywhere you go. While we love our snowbird friends, it does make getting places and completing projects take a slightly longer time than usual.
Think Home Improvement
Because of seasonal changes in Southwest Florida, you want to make sure your home improvement projects are expedited. This way, you can spend more time actually enjoying your home, rather than working on it! We see so many clients who have absolutely no time to enjoy all of their hard work and vision, flying into town solely to work on yet another aspect of their home.
Think Ahead
The best way to ensure that you get maximum enjoyment out of your home is to plan ahead. Start early, get a game plan together and communicate this game plan to your home improvement team. Get a timeline together and get everyone involved on the same page. This way, you're able to get your project completed and enjoy your time spent in Southwest Florida worry-free.
Think Window Treatments
For window treatment projects, call us right away, and be prepared to answer some of our common questions. Here's what we like to know while your home is under construction:
What is the floor layout of your home?

What is the window and door count that you want to have covered?

Have you selected a paint color? If so, what is it? If not, when can we expect it?

What are your room colors for your choice of plantation shutters or blinds?

What is the work schedule for when the home is expected to be completed?
Each of these items will help us to better work with you on selecting and meeting your window treatment expectations.
Think Progress
Having these questions answered will help us to get started on manufacturing your custom window treatments and be ready to install them when you arrive. Don't want to deal with all of the construction and hassle of home improvement projects? We work with hundreds of Home Watch and access individuals who help us to complete your project, so all you have to do is fly down and enjoy!
Think Logically
By planning ahead and prioritizing, your home improvement project will be done in no time. Take it from us...you don't want to be constantly working and worrying about your home while you're here. And if you live here full time, we bet that you're going to want to spend time with your seasonal friends when they get here too! Don't let home projects put a damper on your time. It's your life, live it!


Click to edit your new post...