The wind is picking up and the palm trees are swaying wildly. The ocean is churning and you know the inevitable is on its way. Hurricane Season is here, and it's crucial to be prepared for anything that might blip on the weather radar. With today's sophisticated technology, meteorologists are able to predict what's in store for us this summer. Remember, having adequate hurricane protection and a solid hurricane plan can mean the difference between devastation and peace of mind.
Here's a sneak peek at Hurricane Season 2017.
What is Hurricane Season?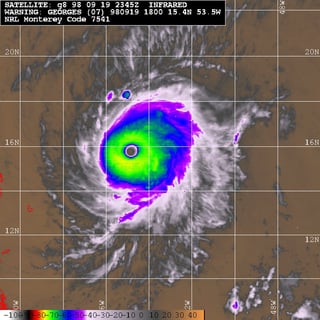 Hurricane Season begins June 1st and runs until November 30th. This is the rainy season here in Southwest Florida, where the weather becomes unpredictable. A hurricane begins from warm, moist air, where a cyclone begins to formulate from the warm air fuel, making a high-pressure area. As this moist air moves along the ocean, cloud systems form and begin to spin. As the storm system picks up speed in its rotation, a storm is born, and the category of hurricane depends on the speed of the wind.
What's in Store for 2017?
Meteorologists are predicting a more active season for 2017 and have just updated their predictions earlier this month, including 17 named storms, seven hurricanes and three major hurricanes. Although Hurricane Season tends to begin on June 1st, this year, like the past three years, started a bit earlier in April. Tropical Storm Arlene was the first to develop in the Atlantic Ocean, becoming the first storm to develop in April, since Ana in 2003. Since Arlene, there has been Tropical Storm Bret off the coast of Africa, Cindy over the northwestern Caribbean Sea and Tropical Depression Four along the western coastline of Africa.
Climate models are showing some uncertainty, which generally means a busier storm season, and warmer sea surface temperatures this year contribute to storm formation (remember our science lesson above?). Warm sea temps likely mean more activity this time of the year.
How to Prepare for Hurricane Season 2017
As we've said before, being prepared is imperative to you and your family's well-being during this treacherous time of year. Be sure to protect your home with proper hurricane protection, such as hurricane fabric, rolldowns or accordion shutters, and be sure you are well-versed in how to deploy (or install) these at storm time. It is also important to have a prepared hurricane kit, which should include non-perishable food, extra water, first aid materials, flashlights and extra batteries. Finally, know your evacuation route if applicable. Be sure that each family member knows his or her role in the whole process and knows where to meet if a storm is on the warpath.
Staying Safe This Year
It's going to be an active year, so be sure to be prepared! Remember these key things, so that you and your family stay safe.
Protect your home with proper hurricane protection.
Have a hurricane kit ready to go.
Know your evacuation route.
Listen to the professionals – if they say evacuate, evacuate!
We can't control what's in store for us during Hurricane Season 2017, but with today's technology, we can prepare for it.