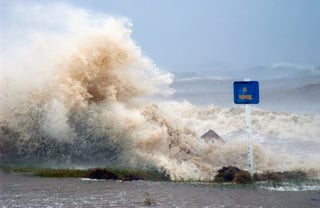 It comes as no surprise that this time of the year is accurately dubbed "Hurricane Season." As winds and rain rip through Southwest Florida, having a solid hurricane plan is a must, and whether you're a long-term resident or just visiting, being prepared is of the utmost importance for your safety and the safety of those around you. Before you panic, take some tips from the pros…we've been through it a time or two and have some helpful advice for ensuring that your hurricane plan is up to code.
Familiarize Yourself with Hurricane Season
Hurricane Season runs from June 1st until November 30th. This is the time of the year when afternoon thunderstorms become the norm and having an umbrella on hand is a necessity. It's important to familiarize yourself with the different types of storms and the various categories of hurricanes in order to construct a hurricane plan for yourself and your family. Here's what you need to know:
Tropical Depression: A low pressure area accompanied by thunderstorms; wind speeds below 39 mph.
Tropical Storm: Organization of cyclonic circulation; wind speeds between 39-74 mph.
Category 1: Very dangerous winds produce damage; wind speeds between 74-95 mph.
Category 2: Extremely dangerous winds, extensive damage; wind speeds between 96-110 mph.
Category 3: Devastating damage; wind speeds between 111-129 mph.
Category 4: Catastrophic damage; winds speeds between 130-156 mph.
Category 5: Catastrophic damage; wind speeds above 157 mph.
Knowing this will help you to prepare for the storm adequately, ensuring your maximum safety.
Put Together a Hurricane Kit
Damage from a storm can last longer than you think. Power outages, water shortages and other elements can affect you for weeks after a storm has passed, so it's important to have a hurricane supply kit at the ready. Pack plenty of non-perishable foods, drinking water, flashlights, batteries and first aid items so that you and your family can be as comfortable as possible until you're able to return back to your normal daily routine.
Protect Your Home
Another important aspect of hurricane preparedness is ensuring that your home is protected as best as possible. Hurricane protection comes in many shapes and sizes, including fabrics, rolldown and accordion shutters and metal panels. Educate yourself on the various types and be sure to choose the best option for your home. Be sure to choose a product that's Florida Building Code approved and HVHZ approved, and be sure that your choice can stack up to the high winds and debris that accompany a forceful storm.
Have a Plan of Action
Know your evacuation plan and make sure all family members know what to do when a storm is on its way. Have a meeting place and assign tasks to each family member. Remember your hurricane kit and change of clothes (if you're evacuating your home) and be sure to keep in contact. Don't wait until the last minute to prepare. With today's sophisticated weather technology, meteorologists have the capabilities to predict a storm's intensity and path, so that those affected can be sure to get out of harm's way in time.
Hurricane Preparedness: The Facts
With a little planning and organization, you can avoid being in a state of panic and turmoil when a devastating storm's impact is imminent. Remembering these key tips is crucial to the safety of both you and your family.