With the effects of Tropical Storm Colin behind us, Floridians are ramping up their 2016 Hurricane Season preparedness. Hurricane shutters are being dusted off, canned foods and gallons of water are being purchased and evacuation plans are being formulated just in case a hurricane decides to make landfall this year.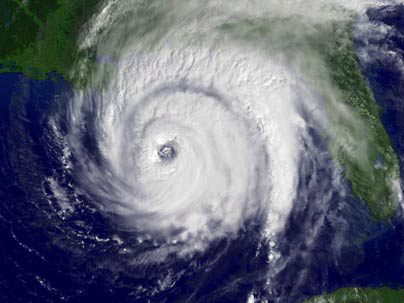 Many people turn to the news and other weather information sources to guide them through what to prepare for and when. So what do we have in store for us this season? Let's find out!
Hurricane Season 2016: What to Expect
The 2016 Atlantic Hurricane Season is expected to be the most active season in the last four years, according to The Weather Company. With a total of 14 named storms, three major hurricane systems are predicted this year. This is more than the average in the past 30 years, with the greatest number predicted being 12 systems.
It's not guaranteed that any of these storms will hit the U.S. but it is encouraged that coastal residents be prepared for any outcome.
Tropical Depressions, Tropical Storms & Hurricanes: What's the Difference?
A storm achieves hurricane status when its winds are above 73 mph. Up until then it can either be a tropical depression or a tropical storm. Tropical depressions are formed by low pressure systems and thunderstorms, where maximum wind speeds only reach up to 39 mph.
A storm is upgraded to a tropical storm when wind speeds increase to above 39 mph and the storm becomes more organized. At this point, a storm is named. Only when wind speeds reach 74 mph is the storm considered a hurricane.
There are five categories of hurricanes, based of of the Saffir-Simpson Hurricane Wind Scale. They are:
Category 1: Sustained winds of 74-95 mph, dangerous winds, some damage.

Category 2: Sustained winds of 96-110 mph, extremely dangerous winds, extensive damage.

Category 3: Sustained winds of 111-129 mph, devastating damage.

Category 4: Sustained winds of 130-156 mph, catastrophic damage.

Category 5: Sustained winds of 157 mph or higher, catastrophic damage.
A hurricane is considered "major" when it achieves Category 3 status or higher.
Hurricane Season 2016: How to Prepare
Three major hurricane systems are predicted for 2016, which means that a Category 3 or higher could make landfall at any point. This is why it's important to be prepared for any outcome. First and foremost, have a plan. Where will you go when a hurricane's impact is imminent? Make sure you and your loved ones have a meeting point and everyone is aware of their evacuation route.
Be sure to have the necessary provisions needed, like non-perishable canned foods and water. Many homes may not have electricity and many times, the water is unsafe to drink. Having these items stored in your home will be convenient for you and your family during storm time.
Finally, be sure to properly protect your home. There are many options for hurricane protection. Be sure to choose the right option for your home. Hurricane protection must be properly installed and able to withstand the high winds that accompany these storms.
The safety of you and your family is of the utmost importance. Being prepared is the number one way to ensure your safety. Don't wait until the storm is here to prepare. Always plan ahead.