If you can't tell, we're getting ready for Hurricane Season 2019, which means that not only will we be delivering some of our top hurricane preparedness tips, we'll also be discussing some of the top options available to protect your home during storm time. In the next few months, we'll be vulnerable to potentially devastating storms, and although this year's forecast has called for decreased activity, as compared to previous years, it doesn't mean that you still shouldn't be prepared. Protecting your home should be of the utmost importance, because in protecting your home, you're protecting your family as well. There are many products available to help protect your home during a storm, but which product is best for you? Here is our ultimate guide to hurricane protection systems.

AstroGuard Hurricane Fabric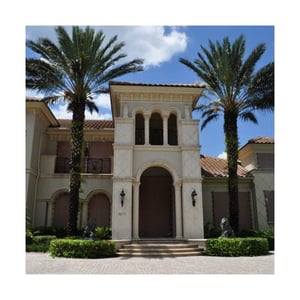 We'll start with our most trusted hurricane protection system, AstroGuard Hurricane Fabric. This resin-coated hybrid fabric is easily deployed, effortlessly stored and protects against some of the most severe weather elements ever experienced. Not only do we recommend this to all of our customers, we trust this product for our homes and business as well. During Hurricane Irma, we deployed AstroGuard Hurricane Fabric on our building and didn't have any damage to report. The same went for many of our customers as well, making this one of the most trusted sources for hurricane protection on the market. Other benefits of AstroGuard Hurricane Fabric include:
Category 5 wind load tested
Translucent appearance
Rapid deployment
Florida Building Code and HVHZ approved
AstroGuard is attached to your windows with specialized clips, designed specifically for this product, and is quick and easy to deploy. Not only does AstroGuard protect your home from flying debris, its custom fit prevents pressurization from occurring, which can result in roof lift-off.
Accordion Shutters
Homeowners who don't want to worry about having to install their hurricane protection system before a storm can turn to accordion shutters to protect their home. Permanently installed on your home's windows, accordion shutters operate on a top and bottom track with a stainless steel roller carriage system, which makes it easy to open and close your shutters. With a center handle and key lock, which can be placed inside, outside or on both sides of the home, accordion shutters consist of self-mating vertical slats, which means that you can open or close them as much or as little as you need. This type of hurricane protection is popular for those who want their hurricane shutters at the ready at any time.
Rolldown Shutters
Rolldown shutters are another permanently installed hurricane protection system, which allows the homeowner to operate the shutters with a hand crank or electric motor. Constructed from durable extruded aluminum, rolldown shutters can be opened to any position to allow for ventilation and light when needed.
Not only are rolldown and accordion shutters effective in protecting against inclement weather, they also help to provide an extra level of security, noise reduction and sun protection to your home.
Hurricane Protection Systems
Don't wait until the last minute to start protecting your home against the elements. Invest in a quality hurricane protection product that will protect your home and family with ease, so that you can focus on staying safe and having peace of mind when a storm is on its way.