If you've managed to catch any of the weather reports for the past few months, you may be well aware that we're in for an active hurricane season here in Southwest Florida. So, what does that mean exactly and how are you supposed to handle it? Well, although every hurricane season is unique, it's important to stay informed and prepare accordingly, and at Naples Shutter, we advise you to always be ready for anything. Just because meteorologists are predicting an active season, it doesn't mean we'll actually experience a hurricane; however, on the flipside, there have been many times where we were expecting a light season and ended up with a severe storm. The moral of the story is to always be prepared, no matter what the forecasts are, because you can't predict the future. Take some tips from the pros on how to prepare for an active hurricane season.
Order Your Hurricane Protection ASAP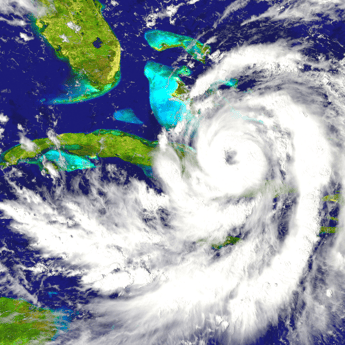 We can't stress enough how important it is to outfit your home with proper hurricane protection, and now more than ever, this is imperative. A storm could be predicted to make its way onto our shores in a matter of days, and it'll be virtually impossible to order hurricane protection and have it installed in time. Hurricane supplies are difficult to find, due to supply chain halts. This means that you're often experiencing longer than average wait times, which places you in danger should a storm develop and head our way. Not only is hurricane protection taking more time to arrive, prices are increasing due to the shortages, especially for plywood (which is not an approved hurricane protection option) and aluminum. And if you're interested in impact windows, you can expect a six to nine month lead time, which means you won't be getting them before the end of hurricane season.
Trust in the Industry Favorite: AstroGuard Hurricane Fabric
At Naples Shutter, we can't say enough good things about AstroGuard Hurricane Fabric. Not only is it easier to deploy than many other forms of hurricane protection, it's also still available at last year's price, which means you're able to save money going this route than with rolldown and accordion shutters. You're also able to have it ready to deploy in less time than other protection options, with current leads times running at about four weeks. In addition to a more affordable product that is more readily available, you'll also enjoy added perks like:
Stronger construction, built for Category 5 winds, rain, flying debris and more.

Translucent appearance to let light in while deployed.

Lightweight and easy to deploy.

Compact and easy to store.
When it comes to protecting your home, there's no product we recommend more than AstroGuard Hurricane Fabric. Remember, early preparation is key during hurricane season, and if you haven't yet purchased your hurricane protection, we advise you to do this immediately. Once a storm is on its way, you won't have time to order protection and have it installed, which may lead you to opt for ill-fitting plywood (if you can find it) or nothing at all. Protect the integrity of your home and keep your family safe this hurricane season, because you never know the intensity of the storms that are waiting to make their way onto our Southwest Florida shores.