Dear Clients,
It's going on 5 months since Hurricane Irma hit Southwest Florida and we are getting closer to having it all cleaned up. At Naples Shutter, activity has been busy on our hurricane side of the business to say the least. However, this has us worried that some Southwest Florida residents are waiting closer to Hurricane Season (June 1st) to get prepared. We are seeing lead times for metal and aluminum hurricane shutters up to 3 months and this will worsen with season approaching. Rising costs of aluminum, (up 36%) since Irma will rise further with increasing demand of goods. Early forecast has the 2018 Hurricane Season predicted as an above average season, calling for 3 major storms.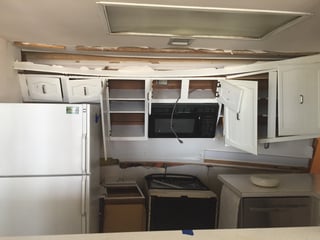 Naples Shutter offers AstroGuard Hurricane Fabric, a Category 5 Hurricane solution that has not seen an increase of material cost to the dealers. Lead time for installation is currently at 3 weeks but note that this will increase with demand. AstroGuard clients praised the product after Irma and would recommend to any client. A big part of our business after Irma was replacing metal panels with AstroGuard, as clients had trouble deploying their metal panels and some could find no one to deploy at any cost. AstroGuard is not only easy on the pocket book, but easy to deploy and take down. It's great for large windows or even enclosing lanais.
It's time to get prepared for Hurricane Season and the sooner you do, the smarter you feel.
Sincerely,
Naples Shutter, Inc.