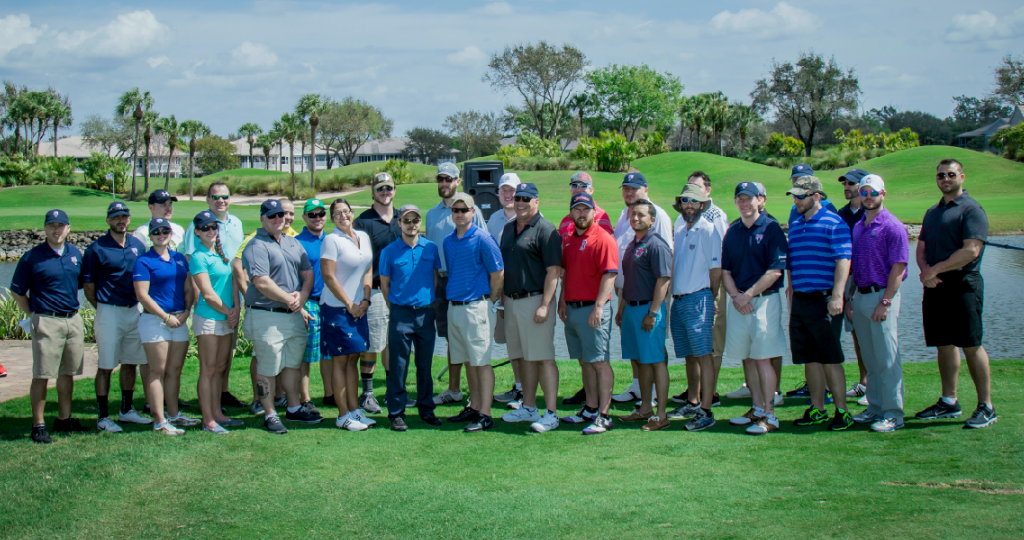 Naples, Florida, February 8th, 2018—Naples Shutter announces its participation in the 7th Annual Home Base Family & Golf Outing on Saturday, March 10th at Kensington Golf & Country Club. This marks the 7th year that Naples Shutter has participated in this event, which raises funds to help treat Lee and Collier County veterans.
Red Sox Foundation and Massachusetts General Hospital Program, Home Base (http://homebase.org/), aims to assist veterans, service members and their families in the treatment of post-traumatic stress and traumatic brain injuries. For every $4000 raised at this annual golf event, one Southwest Florida veteran is able to enroll in the Warrior Health & Fitness Program. The event will kick-off at 10:30 a.m. on March 10th with a lunch for the participants and their families, and then a golf shotgun start at 12:30 p.m. A reception will be held afterwards to honor our local veterans.
U.S. Army General (ret.) Fred Franks is the Honorary Director and Senior Advisor of the Home Base program. Through his 35 years of service to our country, Franks, a 4-star Army General (retired) seeks to promote teamwork in action with this program, working to fulfill the mission of being there for our veterans after their service to our country is complete. Through world-class research, clinical care and wellness, the Home Base program is able to promote health and well-being for veterans across the nation.
Naples Shutter (www.naplesshutter.com) is a leader in custom window treatment products and hurricane protection in Southwest Florida and beyond. Through innovation, expert design and superior craftmanship, Naples Shutter has been the top choice in the industry for over 36 years. The team is honored to be a part of this event.
Co-Owner, Brian Trecek speaks about the company's involvement for the past seven years.
"We're proud to be a part of this wonderful organization. They have such a powerful mission and we'll do anything we need to do in order to help them. Our veterans have worked so hard for the freedoms that we enjoy today, and our continued support is important," he says.
About Naples Shutter
Proudly serving Southwest Florida and beyond since 1981, Naples Shutter's philosophy of Quality, Experience and Value has helped the company serve over 40,000 clients. With a state-of-the-art factory and a team with over 180 years combined experience, Naples Shutter provides fine quality products and expert installation. In addition to hurricane protection, Naples Shutter also provides custom plantation shutters, blinds and luxury shades to its clients across the country.
To learn more about Naples Shutter, please contact Brian Trecek at (239) 566-8161 or email info@naplesshutter.com. Also, please visit www.naplesshutter.com for more information.