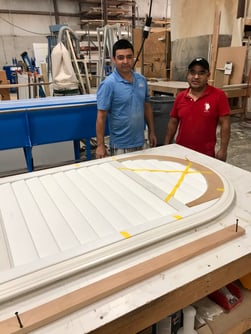 Naples, Florida, August 22nd, 2017—Local plantation shutter manufacturer, Naples Shutter announces a frame bending oven has been added to its factory. The manufacturer has been building custom plantation shutters since 1981 and also provides blinds and shades, hurricane protection and exterior shutters to loyal customers in Southwest Florida and beyond.
The oven is 15 feet long and is used to bend poly frames for not only Naples Shutter (www.naplesshutter.com) clients, but also other manufacturers in the area. One of few ovens in town with this capability, the oven, from A-Ventures, Inc. is used on specialty shaped shutters, including archtops and sunbursts and can be used on poly and wood plantation shutters. After bending, the frames can then be painted to match the shutters, making for a seamless look when installed in the home.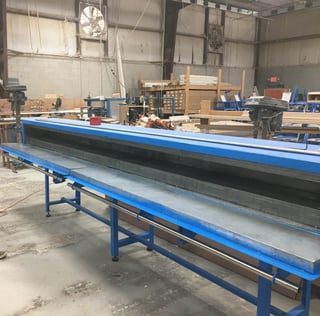 The addition of the frame bending oven has helped Naples Shutter to have more control over the quality of its products, lower manufacturing costs and provide quicker lead times for its customers. Naples Shutter has been a pioneer in the plantation shutter industry for over 35 years and is credited with superior customer service, expert craftsmanship and top-quality products. Owner, Jon Leach talks about the newest addition to the factory and how it will impact the company going forward.
"The [frame bending] oven is a game changer. Now, we have the tools to create an even better product that's more precise and looks even better than before. This is a huge step for us to be able to provide this service, not just for our customers, but for other manufacturers in the community," he says.
About Naples Shutter
Proudly serving Southwest Florida and beyond since 1981, Naples Shutter's philosophy of Quality, Experience and Value has helped the company serve over 40,000 clients. With a state-of-the-art factory and a team with over 180 years combined experience, Naples Shutter provides fine quality products and expert installation.
To learn more about Naples Shutter, please contact Brian Trecek at (239) 566-8161 or email info@naplesshutter.com. Also, please visit www.naplesshutter.com for more information.