Naples, Florida, November 29th, 2016—Naples Shutter, a prominent plantation shutter manufacturer in Naples, awards its 40,000th customer with free plantation shutters earlier this month. Naples Shutter has been servicing clients in the Southwest Florida area since 1981 and has recently celebrated its 35th anniversary.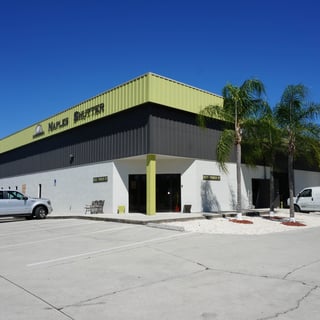 Martha P., a Naples resident, was the lucky recipient of brand new plantation shutters, courtesy of Naples Shutter. The 40,000th customer placed her order in early October and is set to have her plantation shutters installed this month.
Naples Shutter (http://www.naplesshutter.com/) provides a wide array of window treatment options to its clients, such as blinds and shades, hurricane protection, Bahama and Colonial exterior applications and of course, plantation shutters. The 14,000-square foot facility makes handcrafted shutters, custom made for each individual client. Naples Shutter also has its own paint booth facility and paints with environmentally friendly, water-based paint; one of the only shutter manufacturers in the area to offer this to its customers.
Brian Trecek, Co-Owner of Naples Shutter is happy to commemorate this achievement.
"We really just wanted to say thank you for helping us to be one of the most successful plantation shutter manufacturers in Naples, and what better way than to make a customer's day? We look forward to helping the next 40,000 customers and hope that Martha enjoys her shutters for years to come," says Trecek.
About Naples Shutter
Proudly serving Southwest Florida and beyond since 1981, Naples Shutter's philosophy of Quality, Experience and Value has helped the company serve over 40,000 clients. With a state-of-the-art factory and a team with over 70 years combined experience, Naples Shutter provides fine quality products and expert installation.
To learn more about Naples Shutter, please contact Brian Trecek at (239) 566-8161 or email info@naplesshutter.com. Also, please visit www.naplesshutter.com for more information.
Contact
Naples Shutter, Inc.
Brian Trecek
(239) 566-8161
Info@naplesshutter.com