Naples, Florida, December 23rd, 2019-- Southwest Florida plantation shutter manufacturer and hurricane protection provider, Naples Shutter announces that it will partner with the City of Naples on two window treatment projects throughout the city in the upcoming weeks. Naples Shutter has been a staple in the community for over 38 years, assisting clients with plantation shutters, blinds and shades, hurricane protection, Bahama shutters and more.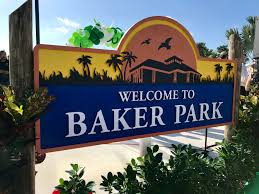 Naples Shutter will be installing roll downs for the Arthur L. Allen Tennis Center, located at 735 8th Avenue South in Naples. The team will also be assisting the Sugden-Gomez Center at the new Baker Park, located at 100 Riverside Circle also in Naples with the installation of roller shades. Baker Park opened earlier this year and features 15 acres with an outdoor fitness facility, bike path and dog park. The Naples Shutter team hopes to begin the installation of these two projects in the upcoming weeks.
Naples Shutter (www.naplesshutter.com) has become the go-to source for window treatments and hurricane protection in Southwest Florida. With a reputation of excellence, Naples Shutter has assisted clients near and far, providing products that offer functionality, safety and beauty. Naples Shutter is a leader in hurricane protection and preparedness, as well as a trusted source for the best window furnishings in the industry.
Co-Owner, Brian Trecek speaks about the City of Naples projects and how Naples Shutter seeks to help the community.
"Working with the City [of Naples] has been a really wonderful experience. We strive to be very active in our community and we're happy that we're able to assist these areas with their window treatment needs. We look forward to the community coming out and enjoying these areas that we had a hand in decorating," he says.
About Naples Shutter
Proudly serving Southwest Florida and beyond since 1981, Naples Shutter's philosophy of Quality, Experience and Value has helped the company serve over 40,000 clients. With a state-of-the-art factory and a team with over 180 years combined experience, Naples Shutter provides fine quality products and expert installation. In addition to hurricane protection, Naples Shutter also provides custom plantation shutters, blinds and luxury shades to its clients across the country.
To learn more about Naples Shutter, please contact Brian Trecek at (239) 566-8161 or email info@naplesshutter.com. Also, please visit www.naplesshutter.com for more information.