Key West, Florida, October 25th, 2016—Naples Shutter announces it has entered a contract for plantation shutter installation at the Key West Marriott Beachside Hotel in Key West, Florida. Part of the 93 room upgrade, the installation is planned to take place shortly after Thanksgiving and will span a series of approximately two weeks for completion before the holiday season.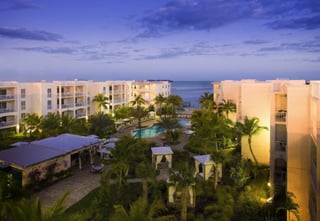 Naples Shutter (www.naplesshutter.com) is a prominent plantation shutter manufacturer, located in Naples, Florida, and has served the Southwest Florida region and beyond for 35 years. The company provides expert installation and premium products, such as blinds and shades, plantation shutters, hurricane protection and exterior applications. The 160 opening installation at the Key West Marriott Beachside Hotel marks the first time the company has worked with this particular hotel, and will feature its iconic white plantation shutters.
The Key West Marriott Beachside Hotel (http://www.marriott.com/hotels/travel/eywmc-key-west-marriott-beachside-hotel/) is an upscale, beachfront hotel which features five buildings, located just miles from the city center of Key West. Close to such attractions as the Ernest Hemingway House and Duval Street, the Key West Marriott Beachside Hotel is a top choice for those traveling to the area.
The plantation shutter installation is set to take place in phases, and Key West Marriott Engineer, Justin Harris, is working with the hotel to accommodate their guests during this renovation. Jon Leach, Owner of Naples Shutter is eager to get started on the project.
"We're looking to get this gradually completed in the weeks following Thanksgiving, so it's all ready for the holidays. Working with Justin and his talented team of experts has been a real pleasure, and we're looking forward to collaborating together again in the future," says Leach.
About Naples Shutter
Proudly serving Southwest Florida and beyond since 1981, Naples Shutter's philosophy of Quality, Experience and Value has helped the company serve over 40,000 clients. With a state-of-the-art factory and a team with over 70 years combined experience, Naples Shutter provides fine quality products and expert installation.
To learn more about Naples Shutter, please contact Brian Trecek at (239) 566-8161 or email info@naplesshutter.com. Also, please visit www.naplesshutter.com for more information.
Contact
Naples Shutter, Inc.
Brian Trecek
(239) 566-8161
Info@naplesshutter.com