Naples, Florida, July 28th, 2016—Naples Shutter, Inc. announces the opening of its on-site paint booth facility, featuring an environmentally friendly water-based paint product. The facility opened earlier this year and is located on Radio Road in Naples.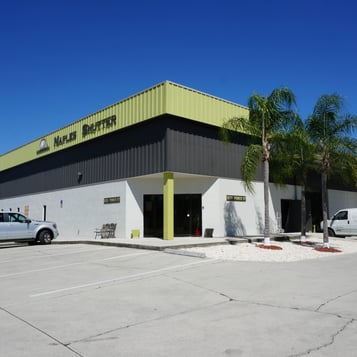 Naples Shutter (http://www.naplesshutter.com/) is paving the way in the industry by being one of the only plantation shutter manufacturers operating its own paint booth facility in the Naples area. Managing its own paint booth allows Naples Shutter to provide better quality control and quicker turnaround times for its products. Utilizing environmentally friendly water-based paint alleviates the issue of harmful chemicals often found in conventional paint products, making this a much safer option for client homes, and the water-based finish creates a stunning and seamless look. Another benefit of this paint is that it allows the product to become available for installation quicker, as it dries faster than its conventional paint competitors.
With a long history in the area, Naples Shutter prides itself on quality products, intuitive design and expert installation. Naples Shutter is family owned and has been serving the southwest Florida area for over 30 years, providing residents with custom window treatments and hurricane protection. Jon Leach and Brian Trecek, Co-Owners of Naples Shutter are excited about this new addition to their company.
"We feel that in bringing the painting process in-house, we can better serve our customers with a beautiful, safe, quality product, and we're looking forward to being pioneers in the industry for years to come," says Leach.
About Naples Shutter
Proudly serving Southwest Florida and beyond since 1981, Naples Shutter's philosophy of Quality, Experience and Value has helped the company serve over 40,000 clients. With a state-of-the-art factory and a team with over 70 years combined experience, Naples Shutter provides fine quality products and expert installation.
To learn more about Naples Shutter, please contact Brian Trecek at (239) 566-8161 or email info@naplesshutter.com. Also, please visit www.naplesshutter.com for more information.
Contact
Naples Shutter, Inc.
Brian Trecek
(239) 566-8161
Info@naplesshutter.com