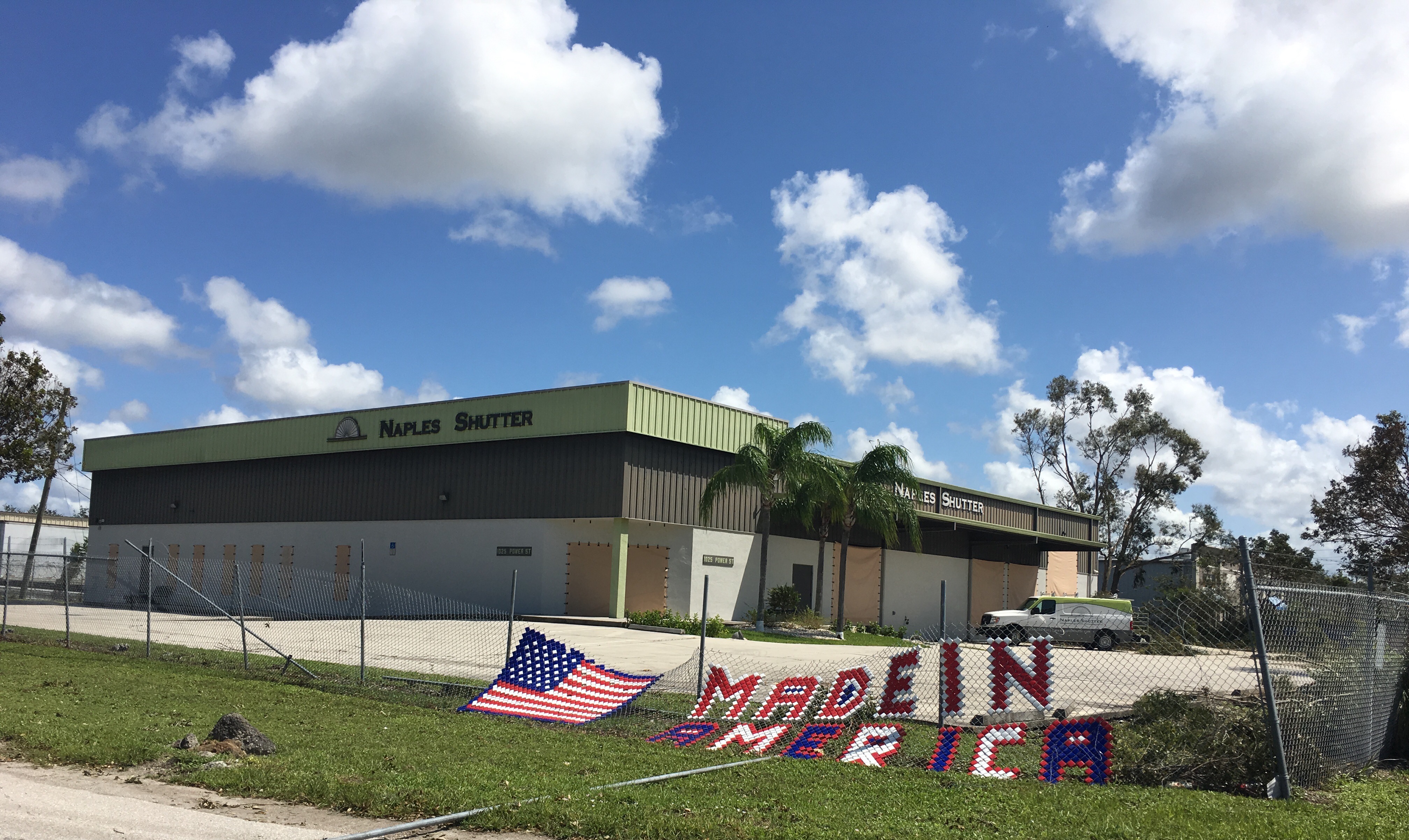 Naples, Florida, September 26th, 2017—Local plantation shutter manufacturer and hurricane protection provider, Naples Shutter announces that it will be donating to help the victims of Hurricane Irma, which devastated our area earlier this month. For every panel of AstroGuard Hurricane Fabric sold, Naples Shutter (www.naplesshutter.com) will donate $5 to the American Red Cross to benefit those affected by Hurricane Irma, now through October 31st, 2017.
AstroGuard Hurricane Fabric is a resin-coated hybrid fabric that provides unparalleled protection during hurricane situations, protecting the home against hurricane-force wind, water and projectiles. It is Florida Building Code and HVHZ approved (#12573) and quickly outranks plywood, aluminum panels and other means of hurricane protection.
Brian Trecek, Co-Owner of Naples Shutter speaks about the relief efforts.
"Our thoughts and prayers go out to all of the victims, first responders and recovery personnel during this time. We are thankful that our staff and facility remained safe and credit much of that to proper hurricane protection. We want to give back to those who were affected so that they may be able to rebuild and recover," he says.
For more information about Naples Shutter's relief efforts, please call (239) 566-8161.
About Naples Shutter
Proudly serving Southwest Florida and beyond since 1981, Naples Shutter's philosophy of Quality, Experience and Value has helped the company serve over 40,000 clients. With a state-of-the-art factory and a team with over 180 years combined experience, Naples Shutter provides fine quality products and expert installation. In addition to hurricane protection, Naples Shutter also provides custom plantation shutters, blinds and luxury shades to its clients across the country.
To learn more about Naples Shutter, please contact Brian Trecek at (239) 566-8161 or email info@naplesshutter.com. Also, please visit www.naplesshutter.com for more information.